Name: Big Blue Logistics Corporation
Location: Cebu, Philippines
Products/Services Used: Dexion MOVO Mobile Racking Systems.
Business need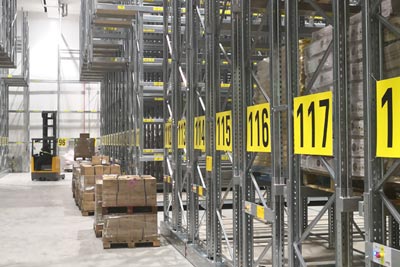 Big Blue Logistics operates public refrigerated warehouses and offers storage, handling and total inventory management for many products with required temperatures ranging from ambient to -22 Degrees Celsius., mainly in the food industry.
Cold storage is a growing market in the Philippines. To keep up with demand, the company has increased its capacity over the past years with a network of warehouses across the region. Work has already started on warehouse No.6 which will be operational in September 2019.
Big Blue Logistics believes, its success has come from its commitment to quality, quality that can be seen in the way they operate and the systems they use. It was for this reason that they asked Dexion to supply their storage solution.
Dexion solution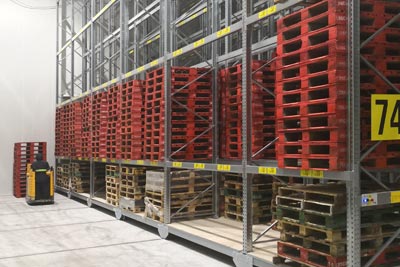 Dexion had already proved itself to Big Blue as a company that makes products that last, as they had been using the Dexion MOVO Mobile Racking system in one of its warehouses since 2015. The fact that it had been purchased second-hand from Germany, where it had been in daily use for 20 years, laid idle for three years, before being disassembled and shipped to Cebu and reconfigured to fit in the warehouse. With the addition of new rails and trolleys from Dexion, they had the system up and running as good as new, all for an extremely competitive price.
For the latest installation, MOVO Mobile Racking system will serve four rooms:
Chiller at 2 to 4 degrees Celsius with 1100 Pallet positions and 7 mobile trolleys
Cold room at 10 degrees Celsius with 483 Pallet positions and 3 mobile trolleys
Freezer 1 and Freezer 2 at minus 22 degrees Celsius with 5,290 Pallet positions each room and 20 mobile trolleys
The result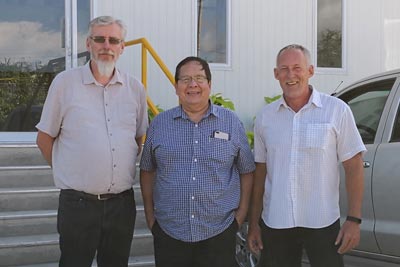 "We chose Dexion, simply because we think they are just the right partner for the expansion plans in the future where high-quality service in the cold store logistics is our mission. When we bought our first MOVO Mobile Racking System, Dexion were able to supply all the original documents, manuals and drawings from the original installation, which proved to be invaluable, and this, coupled with the new and old parts working together seamlessly, highlights the quality of the company and its products." Nikolaus M. Stumpf, Project Manager
About BigBlue
Big Blue Logistics Corporation is Philippine's foremost public warehousing and logistics service provider, with core service competence on temperature-controlled warehousing for products from companies in the food-manufacturing, retailers and traders, export-import groups, and food-service industries, as well as to their support groups, sales and marketing arms.