Case study overview
Customer: Simple Wine
Location: Moscow
Products \ Services used: P90+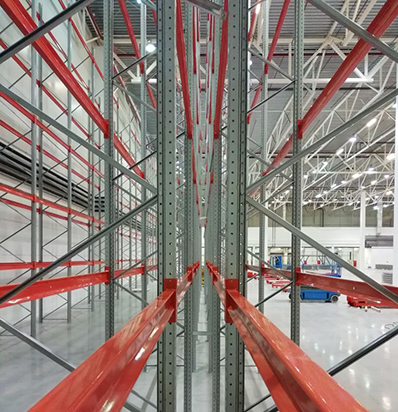 Business need
The largest distributor of alcoholic and non-alcoholic beverages Simple is actively developing and growing, and in this connection, there is a need for a new warehouse for storing its products.
The client leased a large warehouse in the Moscow region for storage of bottles of alcoholic and nonalcoholic products.
Constructor solution
Specialists of CONSTRUCTOR RUS Company offered wide-range front pallet racks P90 + on EUR pallets (800 x 1200 mm).
Pallet racks are one of the key products of CONSTRUTOR RUS. They are convenient to use in the presence of a wide range of products, as in the case of the client, and the need for constant access to each section.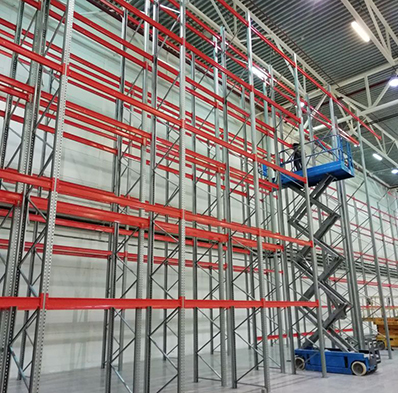 The CONSTRUCTOR RUS team calculated the load-carrying capacity of the rack structures in the software certified by the European standard in the field of warehouse shelving structures (EN / FEM).
In contrast to the requirements of GOST, when calculating, we took into account not only the static load, but also the dynamic, which has a significant influence in the operation of the racks.
The result
The front pallet rack system P90 + was made of high-quality structural steel with a high yield strength. Such a reliable design will allow you to support the weight of the pallet to 1 ton.
The racking system is designed on EUR pallets for 17,000 palletomesters with wide-pass machining. Storage height at the top of the load is 12 meters.
The client was satisfied with the work of the CONSTRUCTOR RUS team and planned to continue cooperation and expand the warehouse capacities of the company.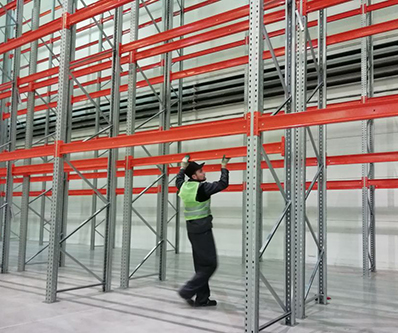 About Simple Wine
The Simple group of companies is a leading player in the Russian wine market with a wide distribution network throughout Russia, a well-established supply chain and stable relationships with key companies in all sales channels.
Founded in 1994, the Simple group of companies is a recognized expert and one of the largest importers of alcoholic beverages in Russia. The portfolio collected 478 manufacturers from 43 countries.
This is more than 5000 names of wines from the Old and New World, strong spirits, mineral water and juices, wine accessories and glasses.
The group of companies includes the Simple Wine News publishing house, the wine school "Enotria", the wine collection SimpleWine, the wine bar Grand Cru and the travel agency Simple Travel. Simple products are presented in more than 80 cities of the country, and the company logo on the counter-label is a guarantee of quality and reliable choice.