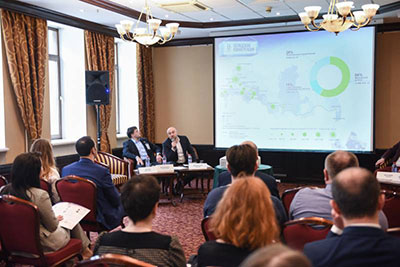 The annual "Warehouse Conference" is an event dedicated to the discussion of major issues affecting any player in the logistics market, warehouse real estate and industrial premises.
Within the framework of the 2nd session "Actual solutions for the warehouse market" (12:30 - 14:00) Vladislav Poltorak, head of the department for work with key clients of the company, will present a report on the topic "Warehouse logistics: automation, mechanization, optimization. Solutions in step with the times."
In his presentation Vladislav will speak about:
Technologies for optimizing storage and picking processes for manufacturing enterprises;
Reducing the paths for operators to move through modern automated systems;
Integration and integrated approach in the field of warehouse equipment;
Examples of implemented projects.
The Warehouse Conference is organized on the basis of numerous requests from market participants in order to obtain the maximum amount of practical information and, using the example of ready-made successful cases, build a strategy for further development.
The conference program consists of three sessions: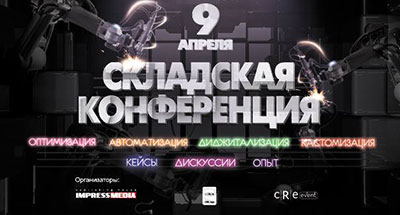 1 session (10.00 - 11.30): "Economy of the warehouse market"
2 session (12:00 - 14:00): "Actual solutions for the warehouse market"
3 session (15:00 - 16:30): E-commerce: from warehouse to door.
Each of three sessions should highlight the main directions of the market and current analytics on classic warehouses, new formats entering the market, logistics and the vector of its further development, as well as applied topics of monetization, optimization, and marketing.
You can register for the conference and learn more about its program here
Date: April 9
Location: German Center for Industry and Trade (m. Technopark), Andropov Avenue, 18, bld. 6
Time: 10:00 - 17:30