Please select the badge you would like to insert on your website, blog, email signature etc.
All you need to do is copy and paste the code below into your website, where you would like the stamp to be displayed (your Web Administrator should be able to help you with that).
If you would like to use the stamp on printed materials, please Send a Request and we will supply a high resolution image that you can use in your project.
Primary Color Badge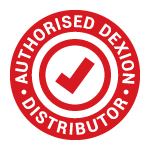 <a href="https://www.dexion.com/
authorised-distributors/"><img src="https://www.dexion.com/
globalassets/images/dexion-dealer-primary.jpg" alt="Authorised Dexion Distributor" /></a>
---
Reversed Color Badge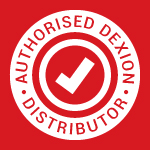 <a href="https://www.dexion.com/
authorised-distributors/"><img src="https://www.dexion.com/
globalassets/images/dexion-dealer-reversed.jpg" alt="Authorised Dexion Distributor" /></a>
---
Black / Neutral Badge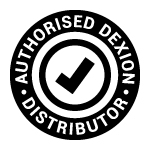 <a href="https://www.dexion.com/
authorised-distributors/"><img src="https://www.dexion.com/
globalassets/images/dexion-dealer-black.jpg" alt="Authorised Dexion Distributor" /></a>
---