Case Study Overview
Customer: Claus Sørensen
Location: Hirtshals/Denmark
Products/services used: Mobile Pallet Racking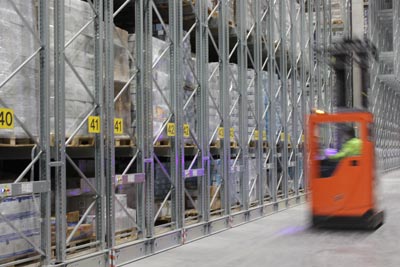 Business need
Claus Sørensen is the leading cold store and freezer plant group in Denmark. Started in 1926, the company has established itself in strategic geographical locations around the country, including the progressive Port of Hirtshals situated high up in northern Jutland, on the northwest coast.
The success of the company meant they had outgrown their existing premises. They constantly had to find additional storage space around the town, which was both costly and inconvenient.
The Port of Hirtshals is very dynamic and commercially driven. To meet demand, it was also going through a period of development and had secured an additional 250,000m² of land.
This newly found space offered Claus Sørensen to seize the opportunity to commission a new facility.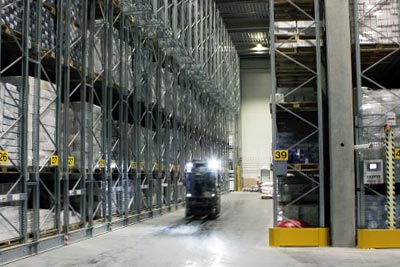 Constructor solution
The Constructor team worked with Claus Sørensen to understand the specific needs of the business. In a temperature-controlled environment such as this, the logical solution was Mobile Pallet Racking (MOVO).
MOVO is an electronically controlled system which runs on in-ground rails and can carry bay loads of up to 24 tons at racking heights of up to 12 meters. It is ideal for use in cold storage rooms as has guaranteed operational safety at temperatures as low as -30°C.
To meet the capacity that Claus Sørensen wanted, Constructor installed four separate systems to cover the 936m of floor tracks and 430 tons of MOVO with an impressive 12,400 pallet spaces. Each block of racking is served by 2 or 3 reach trucks. The project was done in close cooperation with Ajcon, a leading contractor in construction for the food industry, transport and catering industry.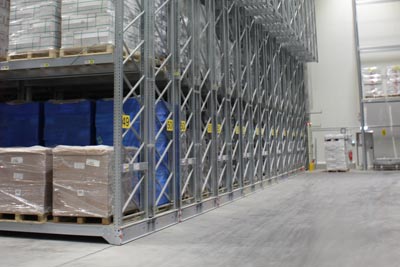 The result
"The new plant increases our freeze capacity by more than 40%, and we now have more than 28,300 pallet places at the Port of Hirtshals. Simultaneously we have increased our cold store capacity to 2,000 pallet spaces, which is more than double than it was previously and still leaves the possibility for us to increase even further.
We had been planning the expansion of our store in Hirtshals for some time and with the expansion of the port, we got the economy in place for the project. Thanks to the new warehouse we now have the storage facilities we need." - Cold store manager Morten Jensen.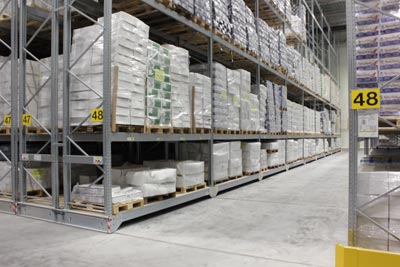 About Claus Sørensen A / S
The Hirtshals facility is Claus Sørensen's flagship Centre for Seafood. The company has cold stores with a capacity of 5,000m3 and freezer plants with a capacity of 106,460m3, as well as freezing capacity for boxed goods and fresh fish.
In addition to freezing and storage of a wide selection of food items, it offers a range of services including packing, which is certified according to BRC (British Retail Consortium): a standard set for the handling of food in a number of countries.