Name: FoodService Danmark
Location: Ishøj, Denmark
Products: P90 Standard Racking, Palletflow, Pickflow and standard Hi280 shelving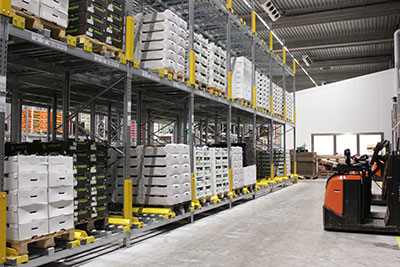 Business need
Leading food industry supplier FoodService Danmark has two large warehouses in Denmark – one near Copenhagen and one in western Denmark. As a result of considerable growth over the last two years, particularly in the Copenhagen area, the business' existing warehousing there was starting to struggle for storage space. With plans for continuous growth, it was time to find a solution for expanding its storage – and decide whether that meant building a new warehouse, or buying an existing one and adapting it to their needs.
Unable to find an existing building big enough, FoodService Danmark asked Constructor to design and implement a bespoke storage system for their brand-new, purpose-built warehouse at Ishøj. The new warehouse has been designed to accommodate projected expansion, and also houses two of the company's specialist sub suppliers, HKI Cheese and PRIMA frugt.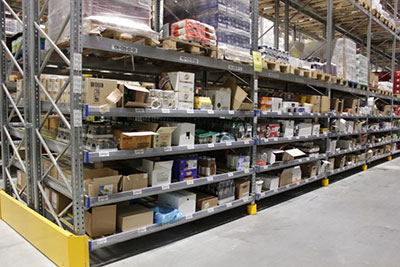 Constructor solution
Constructor has supplied and installed a comprehensive range of storage solutions to meet FoodService Danmark's specialist needs. For example, standard pallet racking P90, palletflow, pickflow and standard Hi280 shelving – each allocated to support specialist storage functions such as chilled and frozen goods, and dry storage zones.
In addition, there are picking sections at ground level for all these functions, while 'buffer' storage is provide at upper levels allow flexibility of storage and to ensure FoodService Danmark can manage supply and demand more effectively, along with seasonal trends.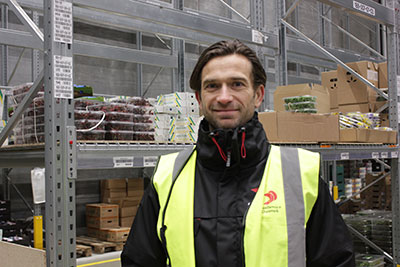 The result
"We now have a superbly-equipped warehouse that enables ABC optimisation of articles, and saves considerable time by allowing more efficient picking. A big part of this project's success is how Constructor has brought its longstanding expertise to bear in specifying the right storage and sorting solutions. We took over a building that wasn't ready, but Constructor ensured we became ready quickly, with a smooth, flexible and efficient approach to achieving great results in a tight timeframe."
Allan Thy, Warehouse Manager
About FoodService Danmark
FoodService Danmark is a leading supplier to the food industry, covering canteens, restaurants and retail outlets throughout Denmark, and differentiating with an emphasis on fresh products, strong environmental credentials and very high service standards. Around 55 trucks depart each day from the Ishøj warehouse on the outskirts of Copenhagen.