Case Study Overview
Customer: Danske Fragtmænd (DF)
Location: Århus/Denmark
Products/services used: Pallet Racking Standard, Partition Systems, Portable Office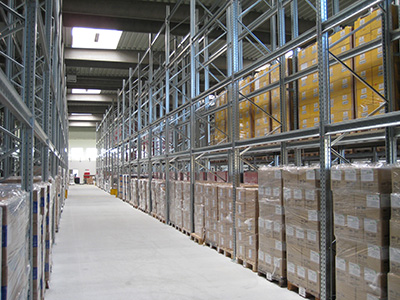 Business need
Danske Fragtmænd (DF) provides a national carrier system for the day-to-day transportation of parcels and goods. It also offers temporary warehouse storage facilities to other companies.
Their logistics centre is located just outside Århus, Denmark's second largest city. It's on the site that is a purpose built facility with seven buildings, three of which were purchased by DF. In total they have 106,000 square meters of warehousing, terminals, administration and long goods area.
Each of their warehouses handle different articles, and they needed a pallet racking system that could accommodate all types of items. They also needed portable offices installed to enable the smooth operation of the warehouse.
DF chose Constructor Denmark to create it.
Constructor solution
As Constructor had both the Pallet Racking and Portable Office systems as standard products in their portfolio, the team was able to start work immediately.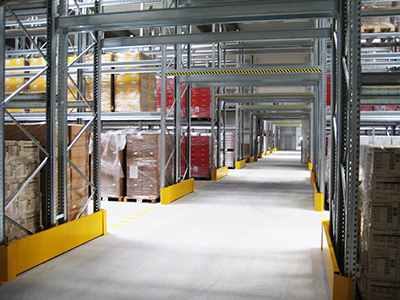 Pallet racking: Constructor P90 Pallet Racking system was installed to a height of 7.5m with a total capacity of almost 11,000 pallet places. The solution allows for a possible extension of an extra supporting level which would provide space for another 2,500 pallets, if required in the future. The installation could then accommodate 125,000 tons of goods.
Offices: Constructor supplied a total of 14 portable offices. They were delivered to the warehouse as a plug-and-play installation, ready for immediate use. They can be built in one, two or three tier installations and can be constructed hanging from the ceiling or built integrated within a mezzanine floor installation.
The result
The combination of pallet racking and the office space is a win-win situation. The pallet racking provides great storage and the office space provides a safe and quiet work environment.
About DF.
Danske Fragtmænd consists of three separate legal entities; Fragtmænd Holding A/S, Danske Fragtmænd a.m.b.a. and 60 independent carrier companies. Together they provide a national carrier system that keeps more than 1,600 vehicles on the roads on a daily basis.