Customer: Häfele
Location: Ghiroda, Timisoara, Romania
Products/Services used: P90 for both pallet storage and picking, Heavy Duty Cantilever, Light Duty Cantilever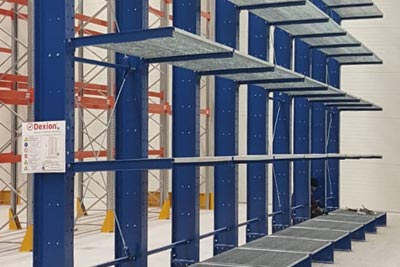 The Häfele Group is the leading international manufacturer and supplier of furniture fittings and architectural hardware, with customers in more than 150 countries.
In the 2017 financial year the Häfele group had a turnover of 1.375 billion Euros with 37 subsidiaries in 6 continents. The company has 7,600 employees worldwide.
Häfele Romania was established in October 2009, having its headquarters in Timisoara and a working point in Bucharest. Hafele Romania also has a warehouse located in Timisoara, which allows fast deliveries directly from stock.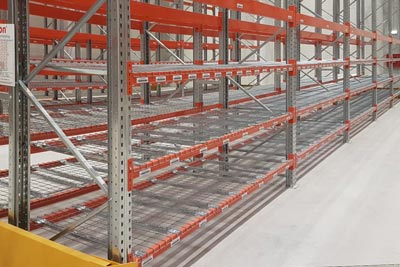 Häfele Romania needed to increase storage capacity. In order to do this, they moved to a new warehouse; they wanted to incorporate both the logistics of distribution and production of its own products, so needed their manufacturing area to become included in the logistics flow.
Dexion knew that the customer required a warehouse solution that was both efficient and versatile. The proposed solution was a combination of P90 racking for picking and pallet handling, as well as Heavy Duty Cantilever and Light Duty Cantilever systems to cover all internal requirements.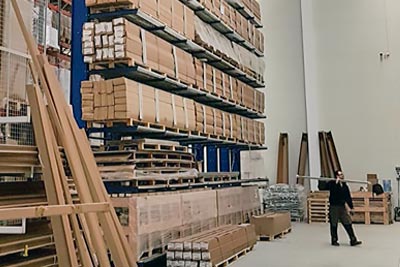 The four types of system can handle the storage of various goods, from boxes to pallets, from light long goods to heavy long goods and allow for both manual and forklift-based handling.
The highlight of this installation are the 10,500 mm high Heavy Duty Cantilever racks; towering structures that hold the heaviest, longest metal components handled in Häfele's warehouse.
"We chose Dexion as not only could they provide both the expertise to help us choose the perfect solution to meet our specific requirements, they also had the capability to manufacture the various types of racks required for our activity," said the Logistics Manager for Häfele.
Häfele is an international company providing hardware and fitting systems as well as electronic access control systems. Around the world, customers from the furniture industry, dealers, joiners and cabinet makers, as well as architects, planners and builders all rely on Häfele's expertise and performance.