Name: Harald Nyborg
Location: Odense, Denmark
Products used: Pallet Racking, pull-out units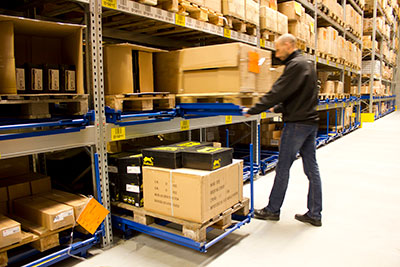 Business need
Harald Nyborg has been supplying a wide range of household items to customers for over 100 years. From its original premises, which opened in 1904, it has transformed itself from a single outlet providing the essentials of the day to an empire which now includes 33 shops in Denmark, 13 in Sweden and a busy online function to satisfy customers from further afield. With thousands of lines and hundreds of orders to fulfil each day, it has consolidated its warehousing into a new 20,000 m2 central storage facility, spread over 13 warehouses.
The company wanted to make better use of their warehousing and reduce the number of external premises they used. They chose to work with Constructor to find a solution.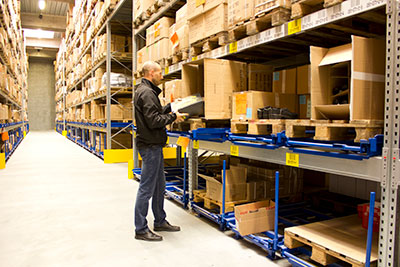 Constructor solution
Having worked with many companies who have similar challenges, the Constructor team had confidence that pull- out units were the most practical way forward.
Pull-out units work well for companies that have a wide range of stock in many different sizes. The pallets move back and forth like drawers, even with a full load up to 1000kg. This makes them highly efficient and ergonomically sound.
Installing pull-out units in pallet racking not only increases the number of picking locations, it also saves time and space. For Harald Nyborg, the pull-out units were installed in the bottom layer of the pallet racking which gives easy access and increased picking rates. With such efficient storage, the units can free up the excessive clearance distance needed above pallets, while at the same time freeing up valuable floor space.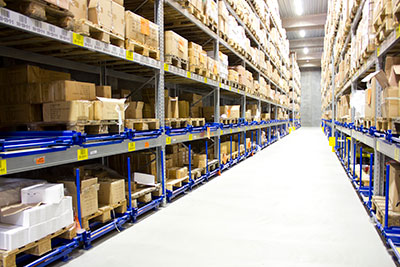 The Result
As Harald Nyborg sells everything from tarpaulins to tea lights, computer games to auto accessories, sports equipment to toys and virtually everything in between, there is a huge variation in size and weight of the products. Pull-out units have been installed in four newly built warehouses as well as two of their existing premises. As a result the company has now been able to bring more of their storage inhouse. "We are very satisfied with the solution, the quality of the pull-out unit and the entire installation process."
Kurt Øbro Development Manager Harald Nyborg
Harald Nyborg A/S is a Danish retail company with 33 shops in Denmark, 13 in Sweden plus a webshop. The company stocks a fast-moving range of items for the house and garden as well as sports and leisure. It was founded in 1904 and has its head office and central warehouse in Odense.