Case Study Overview
Customer: Karl Heinz Dietrich (KHD)
Location: Brasov/Romania
Products/services used: Drive-in, P90 Pallet Racking Std
Business need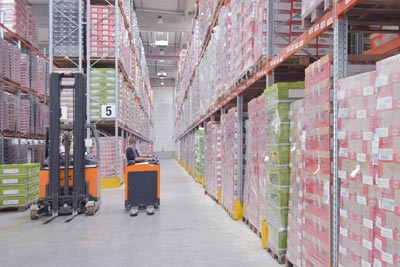 Karl Heinz Dietrich (KHD) is a successful business offering a variety of logistic functions to help clients improve their handling and dispatch operations to end users. They have an extensive network of warehouses throughout Europe. In addition to general warehousing and distribution, they also provide specialist facilities for air and sea freight clients.
To meet demand, KHD built a new warehouse in Brasov, Romania. With extensive knowledge of their own business, KHD knew what they wanted and identified their key requirements:
Quality: they needed a high-quality, industrial racking solution.
Speed: they needed it to be delivered and installed quickly.
Ongoing support: they needed it to be supported by a service team that would guarantee high maintenance levels and reliable spare parts.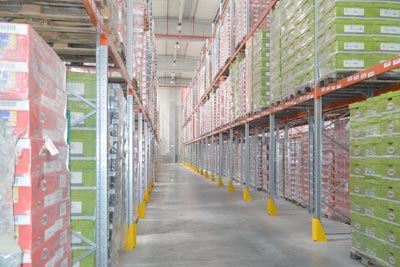 Dexion solution
Dexion devised a solution based on the P90 pre-galvanised Wide Aisle Pallet Racking system. Dexion leads the field in this type of racking, which has been tried and tested in many locations.
They knew it would not only tick all the boxes for KHD in their state-of-the-art warehouse, but also exceed their expectations when it came to strength and durability. The fact that it came with orange powder-coated beams was an added bonus.
To compliment the solution, a range of optional rack and wall accessories were also supplied to ensure safety and enabling the forklift trucks to operate 24/7.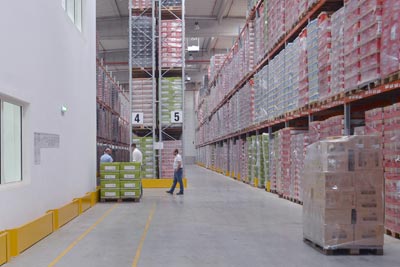 The result
Dexion fulfilled the brief on every level.
Dexion's own wide ranging experience of working on similar projects with clients meant that they were able to provide the products and assurance that KHD needed.

About KHD
Karl Heinz Dietrich (KHD) is an international freight forwarder based in Romania. Started in 1945 it is still run by the same family and now has more than 1600 employees worldwide. It operates globally offering airfreight, trucking and sea freight services, as well as warehouse and contract logistics services, delivering fast and timely shipments of goods to worldwide destinations. www.dietrich-logistic.com