Customer: KNI
Location: Aalborg/Denmark
Product supplied: LS3 Longspan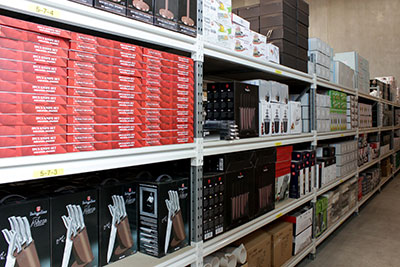 KNI - short for Kalaallit Niuerfiat, which translated into English means Greenland Trade - is a modern enterprise with over 240 years of history behind it. KNI has its roots in the Royal Greenland Trade, established in 1774, and is thus an important part of Greenland's history.
KNI's original task was to provide the Greenlandic people with groceries in cities and towns where it was not possible to do business on commercial terms.
It remains one of the most important tasks for KNI, and while modern technology plays a major role in servicing KNI's 60 stores around Greenland, there are still challenges in relation to demographics.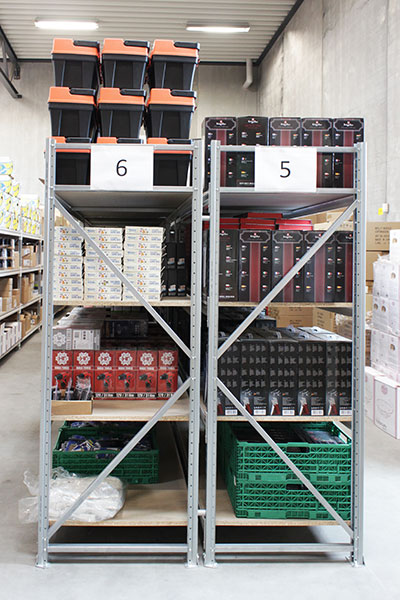 Requirement
KNI was in urgent need of storage capacity, as the previous collaboration with a storage facility was no longer an option.
The solution was to rent premises from Blue Water at the port in Aalborg, where KNI already had an in-house office. However, this warehouse was quickly filled by goods arriving in containers from the previous storage location. The various product groups were stored in bulks on the floor. A setup that made it difficult to get an overview and not least handle the goods.
Solution
KNI quickly realized that more systems were needed in the warehouse, so they contacted Storeteam, a distributor of Constructor's storage solutions. It was agreed that the newest addition to our product portfolio, LS3 Longspan, would be the most suitable solution. Among its many advantages are good use of space, and the capability to efficiently store large, bulky goods.
4 rows of 8 double shelving were installed in the rear corner of the building. The shelving is used for storage of fast-moving goods, with the rest of the space housing stock in bulk. Another LS3 shelving system is located centrally in the warehouse. Here are the orders that are too small to ship, and which await receipt of additional orders coming to the same store, before preparing for dispatch.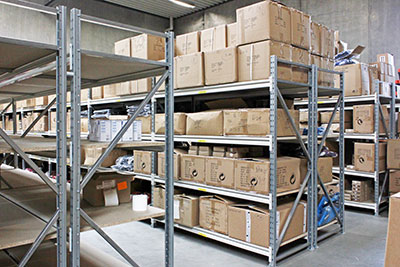 Result
"We can already see the effect of the shelving systems. They take up much less than bulk storage and we save a lot of time in picking the goods. Certain of our stores in northern and eastern Greenland receive ship only twice a year, the rest of the year ice prevents any sailing. So it goes without saying that it is important for us that we dispatch the right goods and do not forget anything," explains Logistics Consultant, Søren Bjerregaard Jensen.
About KNI
KNI consists of four business units, which include supply of Greenland with groceries, consumer goods and fuels. In addition, there is a wholesale department that serves canteens and catering, as well as a slaughterhouse that primarily slaughters lambs. The company is one of Greenland's largest with approx. 1000 employees.