Case Study Overview
Customer: Lynddahl
Location: Ribe, Denmark
Products/Services used: Shuttle-system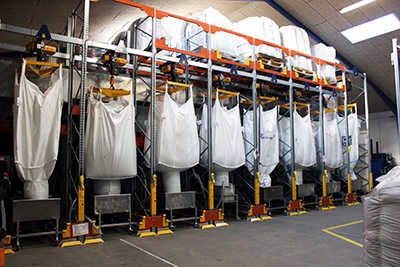 Business need
Lynddahl is one of Northern Europe's biggest and most well-known manufacturers of extruded hoses and profiles. Their facility runs 24/7 all year round; each day receiving both raw materials for the production of hoses and bio-media, and finished goods.
Operational efficiency was being compromised. Raw materials were being stored in a remote warehouse, meaning they needed to be moved to the production facility via forklift. This was causing delays in production and restricting the potential for profit.
The inefficiency of the existing system was a barrier to growth and was increasing the overheads per-product made – one employee's time was spent exclusively moving raw material from storage to production.
Lynddahl recognised the potential to increase business efficiency by changing its operational processes.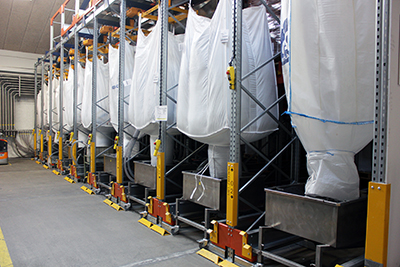 Constructor solution
Constructor's solution was a two-shuttle system. The first shuttle transfers all raw material from a storage area, to pipes leading into production.
The second shuttle then takes finished goods from the production facility, to storage ahead of shipping, so they are ready for collection in good time.
This first-in first-out (FiFo) system ensures flow from storage to production is smooth with no delays, and means raw materials and finished goods only need to be handled once.
The pallets used at the Lynddahl site were also changed to meet the demands of the new system. The units are reusable and Lynddahl now receives an income from the supplier for returning the pallets.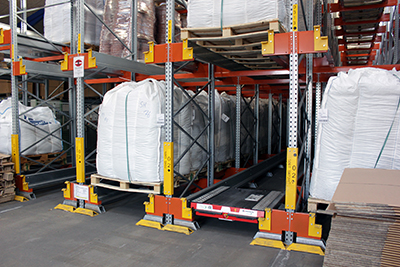 The new shuttle installation has allowed for an increase in capacity; allowing the warehouse to hold 600 tonnes of raw material – a three-fold increase.
This has been achieved by reduction in forklift lanes and running costs, and is believed to be the largest percentage gain of storage due to reconfiguration ever achieved.
Benefit of the Constructor solution:
Huge time-savings due to efficiency of the shuttle system
Massive efficiency gains in raw material storage; a threefold uplift on the same footprint
Cost efficient and speedy implementation
Guaranteed fast and accurate order performance across all product lines
Achieved maximum storage capacity within the building
The Result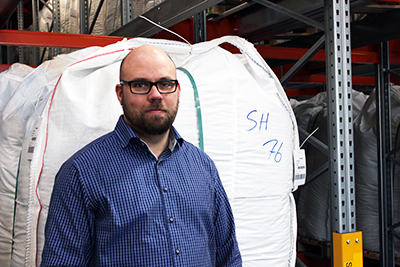 "This is the first shuttle installation in Denmark and it's had a really positive impact on our business. The pay-back time for our investment is approximately three years, so we are happy with the installations in terms of how it has transformed our business and the short time in which it will pay for itself." - Jørgen Krenzen Johansen, COO.
About Lynddahl
Established in 1973, LYNDDAHL is known and recognised as one of Northern Europe's largest producers of hoses for all applications. Delivering to over 100 industries all over the world, this family-owned business has expertise in the development, design, extrusion, production, stocking and supply of hoses and bio Media. www.lynddahl.dk