Case Study Overview
Customer: Mairon
Location: Romania
Products/services used: Cantilever systems, Pallet Racking
Business need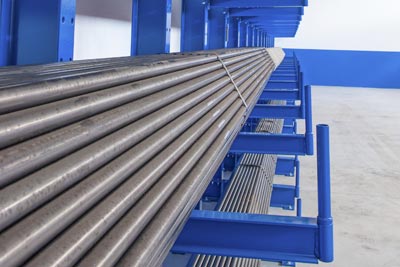 Mairon leads the Romanian market for the storage and distribution of metallurgical products. As a company that prides itself on being a one-stop-shop for steel, it needs to store vast quantities of long and heavy products, including:
Flat steel products: heavy plates, hot/cold rolled coils/sheets, PPG, galvanized steel coils/sheets.
Steel sections: hot rolled steel section IPE, HEA, HEB, HEM, IPN, UPN, angles.
Steel tubes: CHS, RHS, SHS, seamless tubes, black and galvanized pressure tubes.
Reinforcing steel: plain and ribbed in coils and bars, steel mesh, shaping or reinforcing steel.
Carbon steel and alloyed steel: rounds, flats, squares, hexagons.
Stainless steel: angles, pipes, rounds, plates/sheets.
Mairon wanted a storage system that was tough enough to cope in this demanding environment. They asked Dexion to provide it.
Dexion solution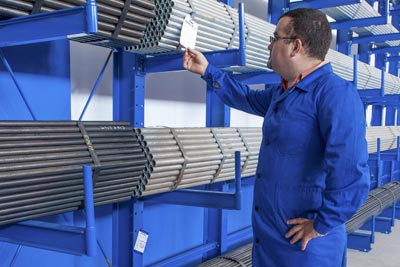 The Dexion team has a great deal of experience of working with clients in similar markets. They have become experts in the logistics of storing and distributing long, heavy and unwieldy goods safely. Their knowledge, plus their specialist product range, meant they were able to provide everything the client needed, without fuss or delay.
The first step was to install Cantilever Racking. This is ideal for storing difficult and long items as it doesn't have front uprights getting in the way of placing and retrieving loads. The products are stored horizontally on the arms and handled using forklift trucks or cranes. In Mairon's case both single-sided and double-sided Cantilever Racking were installed to give maximum capability.
In addition, Dexion also supplied painted Pallet Racking modules to ensure that Mairon had exactly what they needed.
The result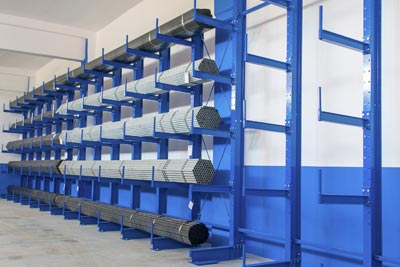 "Dexion provided a solution that enabled Mairon to retain its position as the leading distributor of steel in the country. The increased capacity means they can say with confidence that they are the one-stop-shop for Steel."
About Mairon
Mairon Galati and Mairon Tubes were founded in Galati, Romania in 1994. The companies have prospered and according to Romanian National Top 2013, Mairon Galati is the No. 1 in Romania for distribution of metallurgical products, with a turnover of over 246m Euro.