Name: Medpets
Location: Oud Gastel, Netherlands.
Products used: HI280 Shelving, prepared for Multitier, P90 pallet racking, safety protectors
Business need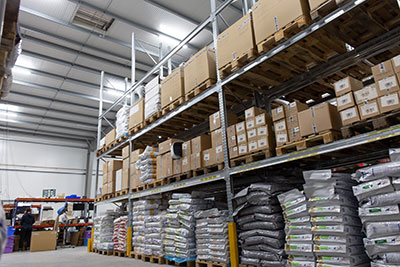 Medpets.nl, part of Onlinepets BV, is a fast growing e-commerce company in veterinary medicine, food supplements, diet food and care products for animals. It was founded in 2007 and was the first in the country to focus on the pet care market. Today it offers a range of more than 15000 products and has become the largest online pet pharmacy in the Netherlands.
With strong demand for their products, and a desire to grow the business in Europe, the company needed to increase capacity. Having found the perfect location, they moved into a brand new building in Oud Gastel,
Dexion solution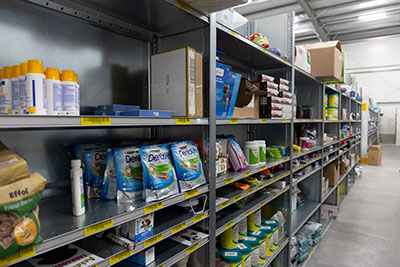 Working closely with main contractor Hercuton, who brought Dexion on board, the team carried out research into Medpets specific storage needs: masses of shelf space and a galvanised construction to give it the right aesthetic in a tight environment. As it was a major investment for the company, they wanted to make the solution as future-proof as possible. The majority of items they stock are small and don't weigh much, so the Dexion team's recommendation of a range of products included using a mixture of Hi280 shelving which can be upgraded to multitier when required, and P90 pallet racking.
The Result
"The solution is working well. The shelf racks are sturdy enough to carry the stock, the layout is easy to adjust and despite the number of items, everything is easy to find. It has enabled Medpets to keep up with demand, and now more than 65,000 parcels leave the warehouse each month to fulfil orders in the Netherlands, Belgium, Germany, Austria, France and the United Kingdom."
About Medpets
Medpets is part of Onlinepets BV. It sells medicines, supplements, feed and supplies for pets and horses to Dutch, Belgian, German and French consumers through its online shops: Medpets.nl, Medpets.be, Medpets.de, and Medpets.fr. It operates under the Vetsend.co.uk name in the UK.