Case Study Overview
Customer: Mondi
Location: Nyiregyháza /Hungary
Products/services used: Pallet Shuttle System
Business need
M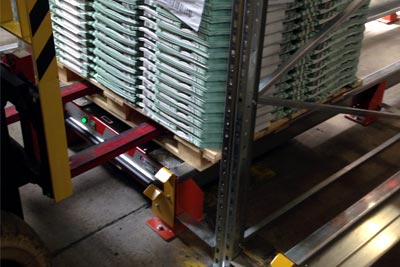 ondi is an international packaging and paper Group, employing around 25,000 people across more than 30 countries.
As part of their modernising programme, Mondi wanted to adopt a new, more efficient storage solution for their factory in Nyiregyháza in northeastern Hungary, which produces industrial bags for the building materials market as well as small bags and shopping bags.
The factory was built in 1972 and taken over by Mondi in 2008. It is a long warehouse with limited access, so a solution needed to be found that would be more efficient and allow easy access to the aisles.
Dexion solution
Dexion has a great deal of experience of increasing efficiency and creating more usable space in existing buildings so it was able to provide the perfect solution for this location: the Dexion Pallet Shuttle system. Key features include:
This is a semi-automated storage solution which removes the need for forklift trucks to enter an aisle.
All handling of the goods within the channels is carried out using the Pallet Shuttle which is remotely controlled by the user.
Handling of the pallets outside of the rack is conducted using standard forklift trucks.
The result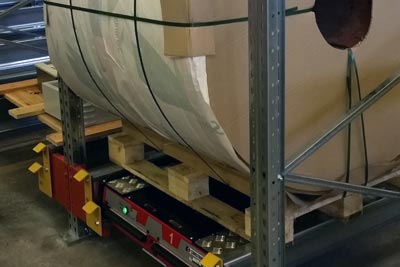 Mondi's Warehouse Manager believes they made the right choice:
"We were looking for a solution to make maximum use of our long warehouse with limited access. We needed a modern and quick system that would allow us to access the aisles easily and get the pallets from the back to the manipulation area in a quick and safe manner. Dexion's Shuttle system proved to be the perfect solution, as it allows for quick transfer of the goods to the handling area without requiring the forklift truck driver to enter the channels".
About Mondi
Mondi is fully integrated across the packaging and paper value chain - from managing forests and producing pulp, paper and compound plastics, to developing effective and innovative industrial and consumer packaging solutions. In 2014, Mondi had revenues of €6.4 billion and a return on capital employed of 17.2%.