Case Study Overview
Customer: Preh
Location: Romania
Products/Services used: HI280 Shelving system, Premier Rack and P90 Pallet Racking
systems, Pallet Flow modules, Bruynzeel Compactus Archive system
Business need
Preh required enhanced storage solutions for its three connected warehouses near Brasov, Romania. This hub comprises laboratories, manufacturing areas, offices, buffer zones and storage for raw materials as well as finished goods.
The archive area also needed optimising to save space and offer easy access to some items, while restricting access to confidential files.
Preh needed a storage solution that ensured growth in its global logistics capability could be met by its existing warehouse operation. It also required a modular solution, which could be reconfigured further as its business continued to expand.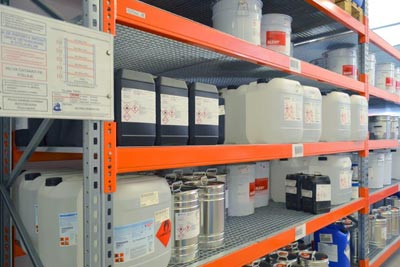 Dexion solution
Preh had partnered with Dexion over a long period for its storage solutions, and this long-term partnership was at the heart of the decision to allow Dexion to enhance the storage capability across the interconnected warehouse hub.
Most of the solutions employed throughout Preh's trio of warehouses were P90 Static Racking. The laboratory had HI280 Shelving systems installed, while Premier Rack and P90 Pallet Racking systems were installed for storage areas. For the buffer areas, Pallet Flow modules were employed and the high-end Bruynzeel Compactus Archive system was also implemented achieving an 80% reduction in archiving space.
The scalable Dexion solutions are future-proof, with the ability for further abilities to meet emerging business needs.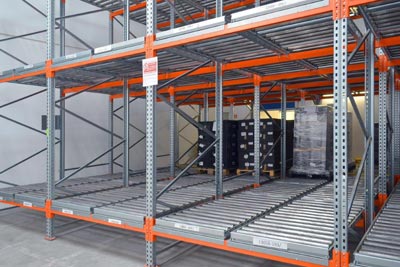 Benefit of the Dexion solution:
Existing relationship meant Dexion already had a deep understanding of Preh's business needs.
Guaranteed fast, efficient and accurate order performance across all product lines.
No interruption to existing high-volume global business while expansion took place.
Achieved maximum storage capacity across the three warehouse buildings.
Offered firm foundations for a reliable global logistical supply chain.
The result
Continuing the existing partnership with Dexion has been a success. With an in-depth understanding of the business, Dexion has delivered a perfect-fit solution for the needs of Preh's complex global logistical business.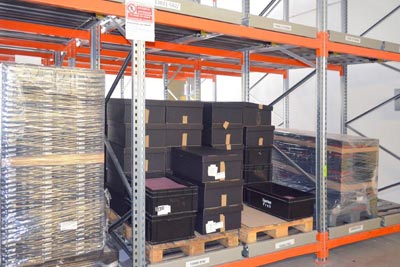 About Preh
Preh was originally a component manufacturer for the radio industry. It has gradually developed into a solely automotive supplier. Today, it is a leading global automotive supplier, with an impressive product range including climate control, driver control systems, sensors, ECUs and manufacturing systems for leading automotive manufacturers. www.preh.com