Customer: Danfoss
Location: Aabenraa, Denmark.
Products used: Pull out units
Business need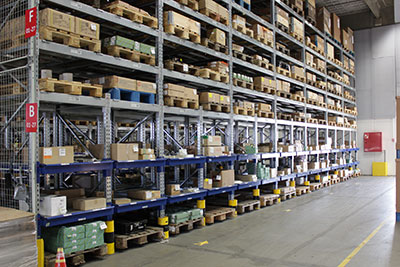 Danfoss is using energy efficient technologies to empower smart communities and industries to create healthier and more comfortable climates in our buildings and homes and to supply more food with less waste.
When it came to their storage facilities lack of space, challenges with "stupid" working positions when lifting goods and a need to improve the exploitation of staff resources necessitated a new solution with pallet racking with pull out units. Previously the goods were stored in pallet frames, and there was a clear division of staff in those picking from the pallet frames and those handling the pallet goods.
Constructor solution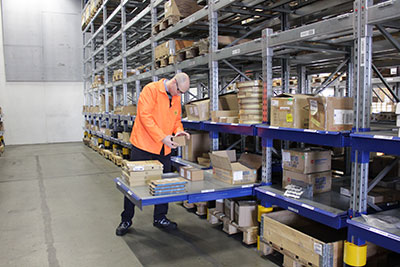 Danfoss chose a solution focusing on both ergonomics in the picking process and space optimization. Therefore Constructor delivered a pull out solution with 100% extension providing full access to 6 picking locations instead of 4. This way Danfoss achieved an increase of 33% in storage capacity.
The POU are installed in 2 levels both situated in a good working height where the operator can easily pick the goods without having to stretch or bend in order to reach the locations in the back. The fact that the POU is installed in pallet racking has enabled Danfoss to make full use of the room height.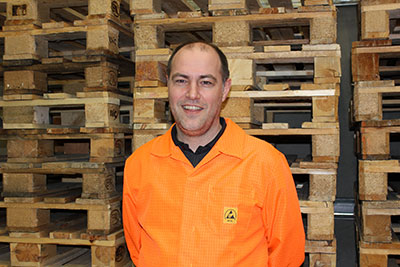 The result
We have been surprised by the amount of space saved thanks to this solution. At the same time we need to free up space in our pallet racking system. So the new solution will enable us to move goods from the pallet racking system into the POU thereby releasing important pallet locations" - Jannik Hollænder Jensen, Danfoss
About Danfoss
Danfoss is one of the world's leading suppliers of energy efficient and innovative solutions, with over 22,000 employees in over 100 countries. Early establishment in emerging markets and a sharp focus on innovative products to customers lead to their success.