Customer: TITAN GMA SA
Location: Berchem-St-Agathe, Belgium
Products used: Horizontal tyre racks and display racks for car rims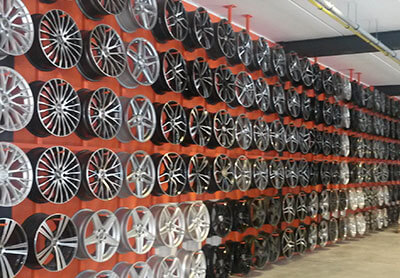 TITAN GMA SA is one of the largest tyre dealers in Brussels, thanks to the various subsidiaries they have founded.
The requirement
Following continued company growth, TITAN required sufficient capacity for the storage of the tyre and rim stock at their new subsidery, based in Berchem St Agathe.
After many years of working together, the Dexion team were once again enlisted to create and install a classic tyre storage solution featuring multiple storage levels - as well as a separate, fully bespoke display wall for car rims.
The solution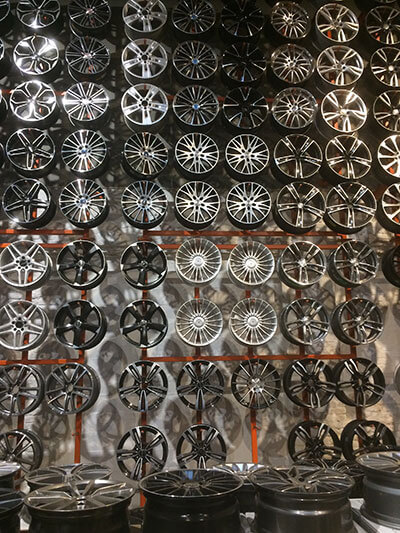 The year 2011 marked the beginning of a great partnership, with Dexion first providing fully optimized storage solutions for the companies various tyre branches in and around Brussels.
The branches are all furnished with either longspan racking or pallet racking - providing the ultimate tyre storage solution.
The combined capacity of the various subsidiaries currently represents a storage of approximately 20,000 tires and 2,700 rims.
For the new Berchem St Agathe site, it turned out that, due to its stability, the sleek appearance and the possibility of building up to 7 levels high, LS2 longspan installation was the best suitable solution for the storage of the tyres and rims.
The Dexion team also created a custom, 10 level high display wall to showcase the various types of rims, whilst ensuring everyone a good overview of the product range.
The result
"For almost 10 years and for all our subsidiaries, we have enlisted Dexion to provide us with the right storage solution for our products and our different environments. Dexion is a serious, trusted and efficient partner that offers quality products for life," says Mehmet Gurlek, TITAN GMA owner.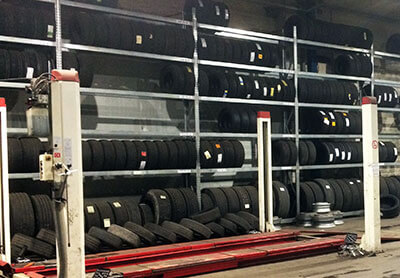 In 2011, the creation of the first subsidiaries and tyre plants were formed under the name Ambergris.
Over the years, the company continued to grow and opened other subsidiaries under the name Interbelgium Tyres.
About TITAN GMA
TITAN GMA SA, is a new company that has been established to bring together the activities of all of these subsidiaries and power plants. Currently there are 9 tyre plants situated in various locations across the country, including Anderlecht, Molenbeek, Sint-Agatha-Berchem (2), Haren (2), Vilvoorde, Schaerbeek and Uccle.