Case Study Overview
Customer: Twentepoort Group
Location: Wierdon/ The Netherlands
Products/services used: Pallet Racking, Drive-In Racking, Multi-tier shelving
Business need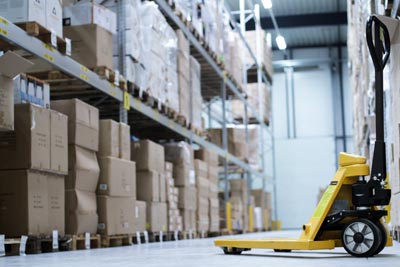 Twentepoort Logistics had several locations in The Netherlands. However, this structure created a slower logistical response rate than they would have liked. They therefore decided to streamline and centralise by building a highly efficient 30,000m2 central facility.
Through a combination of previous experience of working with Dexion, Dexion's tried and tested product range and the knowledge and enthusiasm of their local contact, Twentepoort choose Dexion to supply and install the storage they needed for this large and important project.
Dexion solution
The Dexion team evaluated Twentepoort's logistical requirements. This needed to take into account the fact that they also provide refrigerated and specialised transport as well as palletised goods. The proposed solution that was accepted was a combination of different types of storage. These included:
Galvanised storage racks, which not only suited the design of the warehouse, but also offered the best balance between budget and quality.
Drive-in racks for the wooden transport crates for air cargo. Because all cases are the same, they are not subject to an expiry date, which means, the boxes can be stored easily in Drive-in racking.
Mezzanine floors, to give additional storage capability.
Once the new warehouse was established, the existing shelving and floors were expanded and thanks for careful planning, further expansion is also possible.
The result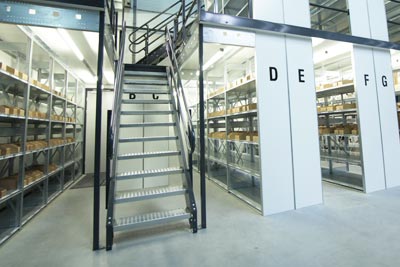 "Throughout the entire process, we were very satisfied with the quality of the installation and the ability to combine products / systems to increase functionality. Their proactive approach, whilst designing and installing the new solution capabilities has been invaluable." - Martin Noeverman, Director of Twentepoort Group
About Twentepoort
Twentepoort Group consists of three subsidiaries:
Twentepoort Logistics specialises in daily transport to Eastern Europe and Central Asia. In addition to regular road transport of palletised goods, they also provide refrigerated and specialised transport.
Twentrex specialises in just-in-time delivery of urgent supplies throughout Europe.
TwenPack was specifically created to meet the growing demand for e-fulfillment and shop logistic services to both small and large retailers.