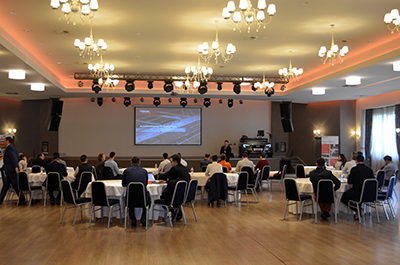 A comprehensive study on storage automation was presented at the conference and we discussed with the participants about their ideas, needs and expectations in this field.
We wanted and succeeded, to move from the theoretical discussions to the presentation of automated solutions and especially to practical applications, as the participants could see how they actually worked and could personally test some of the latest innovations in the field of product storage and handling semiautomation and automation.
Dexion was present with the Tornado automated storage and handling machine and the Semiautomated or Automated Pallet Shuttle system while Still presented to the guests latest generation equipment such as the fully autonomous iGO NEO picker and the new RX20 electric forklift.
"We've invited potential customers view our automated machines two years ago. Following the success of the first event and the market requirements, we decided to re-create the event, this time adding value to it by presenting and exhibiting various other automation solutions together with our partners from Still. From our side, we also brought the Pallet Shuttle storage system that can form the basis of a semi-automated or fully automated system. "Said Cristian Androne, National Sales Manager for Dexion Storage Solutions.

"This year's attendence was very good, we had top managers from both Romanian companies and from neighboring countries, who were interested in how our automated solutions can optimize their activity and reduce the need for skilled labor, a major concern at this time. We also enjoyed the interest and participation of the logistics press at this event. We created this event dedicated to our clients and partners, as a result of the high level of interest in warehouse automation. "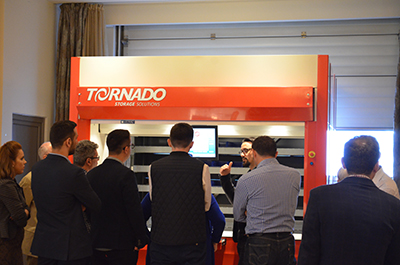 We thank our colleagues who helped with the flawless organisation of the event, our partners from Still, our hosts from TESS and especially those who have shown a special interest and responded to the invitation, honouring us with their presence.

We will further organize similar events in the future, where we will bring other state-of-the-art systems and equipment together with partner companies to provide complete solutions tailored to the diverse needs of our customers and in line with industry trends.