Customer: Isero
Location: Waddinxveen, The Netherlands
Products/services used: P90, Shelving Multi-tier, A-Racking and Cantilever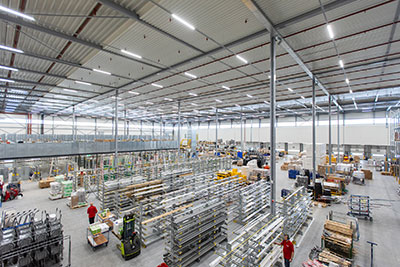 Business Need
Isero is a specialist hardware wholesaler, based in The Netherlands, which needed to invest in a new distribution centre at Waddinxveen to accommodate continued growth.
The company already had a high level of mechanization, with scanners, voice picking and partially automated replenishment in picking zones, at its base in Woerden. However, the company wanted capacity built in to accommodate future expansion.
This could be achieved by installing an improved warehouse management system and enhanced storage.
Solution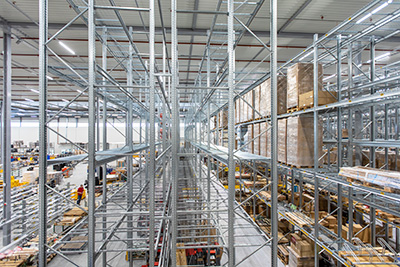 Dexion expertise was able to deliver significant enhancement to the Isero operation. This included installing taller galvanized pallet racks, which can be serviced by reach trucks and order pickers.
This setup makes better use of both the available height and the floor space than a conventional arrangement.
A Dexion shelf warehouse system has been installed in one section of the DC, in preparation for a second floor to be created above. New Costo conveyors for supply and removal have been put in place.
As well as the pallet racks, Dexion has built both Cantilever and A racks for the storage of long goods. The A racks have more compact compartments and so are suitable for smaller quantities of length material, up to 3 meters. Separate PGS-15 storage facilities have also been fitted with flow racks for dangerous goods.
The Result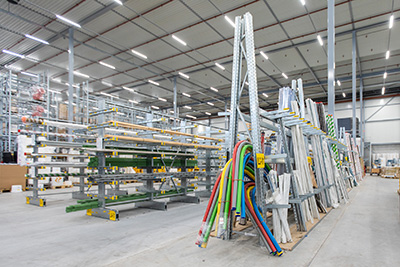 "With this new distribution centre we can realize our further growth ambitions. Moreover, all supporting services are brought together in one location. We chose Dexion again, because of the good price/quality ratio and also because of our past good experiences with them. At Isero we value continuity and therefore also long-term partnerships," Johan Terwijn, Isero Logistics Manager.
About
Isero is a hardware wholesaler for construction professionals, maintenance and installation companies, and technical services. It specializes in hinges and locks, tools, hardware and fasteners, and work clothing and PPE. The company experienced rapid growth both organically and through acquisitions. With more than 60 branches, Isero is the largest hardware wholesaler in the Netherlands. The company mainly supplies B2B customers through its own branches and online.