Case Study Overview
Customer: K-rauta
Location: Finland
Products/services used: Pallet Racking, Cantilever Racking, Retail Stores/Shop Fitting, Wire Mesh, Decking & Shelving
Business need
K-rauta is a national hardware chain store, serving the whole of Finland. It is considered by many to be the country's most trusted building and home improvement store chain. The company stocks around 30,000 product lines, with sauna timber, paints, floorings, plasters, bars and plasterboards being among the most frequently sold items.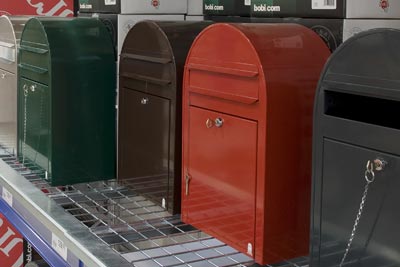 With such a large product range, the company chooses to only display examples on the shop floor, whilst the actual stock is stored in the warehouse or outside. Pick-up yards are also used in the same way. They wanted to make better use of the available height of the shop and use the side areas to increase the amount of items on display.
Kasten solution
As Kasten has been providing storage solutions for K-rauta since the store was first opened, the team were very familiar with the fact that many of K-rauta's products are heavy and/or bulky. P90 Pallet Racking has been used effectively in many similar situations and is the King of pallet racking where strength is needed.
K-rauta already knew that P90 worked well for them, and the go-ahead was given to install additional racks in the shop's side area. This would allow large items to be displayed more effectively. Kasten's suggestion of installing the pallet racking with mesh shelves and baskets ensured that light could go through the racking, making it look roomy in the shop. The mesh shelves also provide a safe way to secure and display the products without them requiring separate baskets.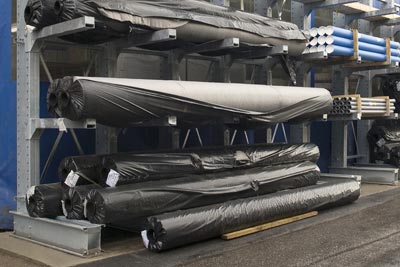 The P90 system has an extensive range of accessories including tunnel guards, fork entry beams, frame protectors and end mesh, which add safety and extend the capabilities of the racking. For outside locations and wood, the company chose Cantilever Racking which enables easy picking and access.
The result
Kasten has delivered pallet racking and cantilever racking from the first to K-rauta. The store has been extended and renovated several times and now provides a spacious, light and airy environment in which the customer can make their choices.
About K-rauta.
K-rauta AB owns and operates stores that sell products for building, renovation, interior decoration and yard and gardens. The company was founded in 1995.
K-rauta Finland is one of the Kesko and K-retailers that form the K-Group, whose retail sales totalled about €11 billion (VAT 0%) in 2015. The K-Group is the third largest retailer in northern Europe and it employs around 45,000 people.