Case Study Overview
Customer: P&G
Location: Gyöngyös/Hungary
Products/services used: Combination of Drive-in Racking with seismic design, static racking with seismic design and HI280 solution, providing 11,000 pallet spaces.
Business need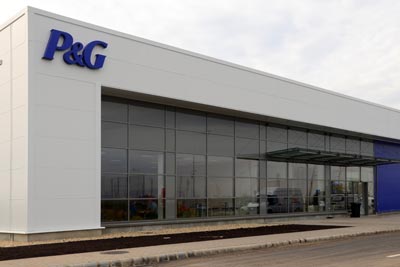 Pampers is the biggest P&G brand worldwide and is the world's leading disposable diaper. To keep up with demand P&G commissioned a new 240,000 m² factory in Gyöngyös, Hungary to supply countries throughout Eastern Europe.
As a multinational company operating in 70 countries, P&G knows exactly what they need from their suppliers and have developed a very thorough tendering process to ensure they make the right choice.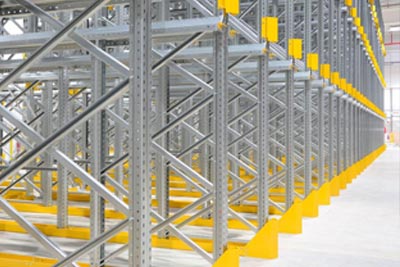 For this major Hungarian operation, P&G had two very specific requirements: a supplier who was familiar with the stringent safety standards they adopt when it comes to racking - which often exceed those required by regional safety codes - and a supplier who could incorporate seismic design as the brief specified that the installation needed to withstand an 8 magnitude earthquake.
P&G drew up a list of six suppliers which, with the help of a 3rd party consultant, was narrowed down to three during the tendering process. Dexion emerged as clear winners.
As Bokor Levente, P&G Project Manager confirmed "We went to extensive efforts in selecting Dexion as our partner of choice. They are flexible and offered over six months of testing data, which has proved invaluable to us as a business."
Dexion solution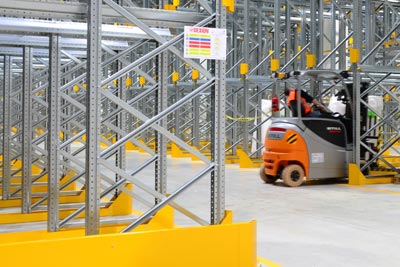 Dexion has previously supplied P&G in other countries so they were able to hit the ground running.
The first thing they did was to put a dedicated Project Manager in place to oversee this large and complex project who worked closely with P&G at all stages of the design, manufacturing supply and installation.
Specific requirements included:
Designing and manufacturing bespoke upright protectors to guide pallets, improve the loading process and increase safety. Both the uprights and racking were reinforced to ensure the system could withstand an earthquake.
Constantly monitoring the weight of the racking as well as cross-referencing data between competitors and Dexion's own international benchmarks to ensure that the proposed solution would meet P&G's needs.
Providing two installation teams – one which focused on the technical parameters while the other focused on safety and installation.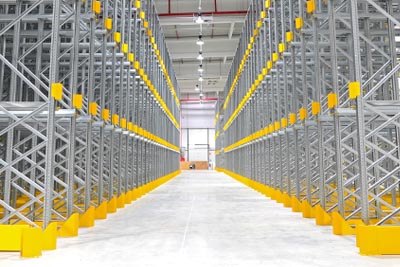 The result
The project completed on schedule and within budget.
Following the successful installation of this very large and complicated project of 450 tonnes of Drive-in Racking components built to seismic design, Boker Levente was delighted: "Throughout the very quick delivery of this project Dexion has shown to be a highly professional, tenacious supplier."
About P&G
Established in Cincinnati, USA in 1837, P&G is now one of the largest global powerhouses. Globally P&G serves nearly 5 billion people with a broad portfolio of trusted brands.