Case Study Overview
Customer: McLaren Construction for The Range
Location: Avonmouth, SW England
Product/Services used: Adjustable Pallet Racking. Protect-its. Fire sprinkler system. Tubular barriers. HI280 shelving. Low level pick shelves. Tunnel bays. Mesh protection Load Boards. Maintenance cage. High Value goods area.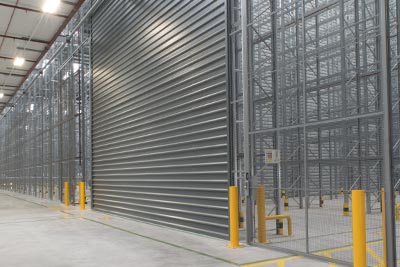 Business need
The Range describes itself as the fastest growing retailer in the UK. Since opening its first store in 1989, it now has over 140 stores nationwide stocking more than 65,000 home, leisure and art products.
It had taken the decision to create a new distribution centre for the south of England and they chose to make their new home at the established logistics hub of Central Park in Avonmouth.
At 1.2m sq ft on a single footprint unit on a 55 acre site, the new construction is the region's largest ever distribution warehouse.
Dexion Solution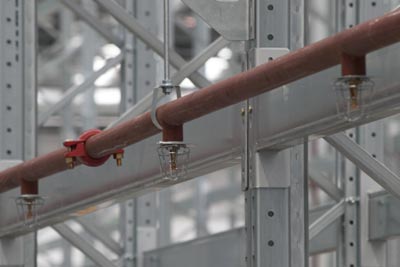 Dexion thoroughly researched and evaluated the storage needs of the business whilst construction of the building was still taking place.
Working with McLaren - the Principal Contractor overseeing the entire project - and other contractors meant a large workforce was required with a total of 1152 people being inducted for site works for the duration of the project.
The complexity of creating storage within a 22 week programme for so many items of differing shapes, sizes and value meant that a phased approach made sense, and this was adopted.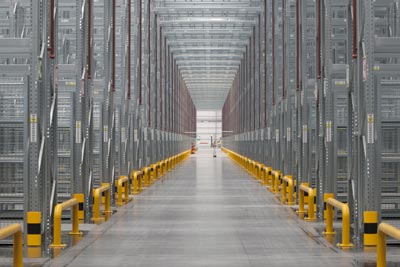 Over the four phases, the work includes installing a total of 72 runs with 63 bays of adjustable Pallet Racking with protect-its and a fire sprinkler system, tubular barriers fitted at the start and end of rack runs, HI280 shelving, low level pick shelves, 2 tunnel bays with mesh protection and tubular barriers as well as load boards fitted at the start of every rack, tunnel and end of racks.
A maintenance cage and a high value goods area with secure protection will complete the installation of the project.
Phase 1 of the four phases was handed over and signed off by the client in May 2017.
The Result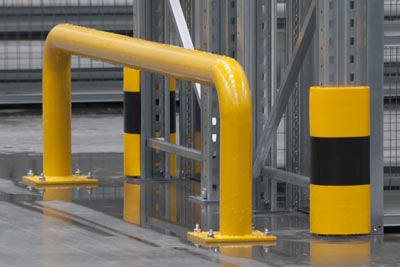 "Even though this building is huge at 240 meters long x 480 meters wide with 115,000 sq feet capacity it still required careful planning to fit everything in. We were able to ensure every item was not only stored safely but was accessible too. As it was a new site with a new slab, the Dexion team were able to create the perfect design without the usual constraints of having to work around existing structures or limited entry/access points." - Chris Bowler Installations Project Manager
About The Range
The Range is an exciting addition to the retail landscape offering customers great quality products at the most competitive prices. - www.therange.co.uk
About McLaren Construction
McLaren is a very successful privately-owned group at the forefront of the UK's construction industry with companies operating in construction, property and interiors. - www.mclarengroup.com