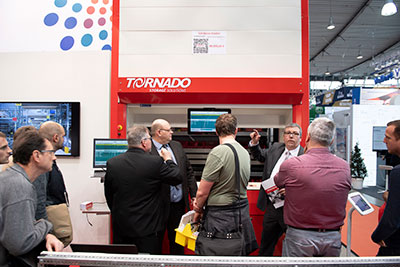 "The Dexion team talked to more visitors than ever over the three days, securing a number of firm commitments and invitations to tender for orders. The team always enjoys exhibiting at LogiMAT because it gives us the opportunity to showcase our products to people who are genuinely interested in finding solutions. It's a place where we can spend time meeting old customers as well as forging new relationships. The space allows us to take real pride in being able to demonstrate how each product could work for clients in a variety of different industries." said Dagmar Brovot, Marketing Manager, Dexion GmbH, Laubach, Germany.
Extending the reach
The size, scale and reach of LogiMAT has grown considerably over the years. It now boasts a total of 1624 exhibitors from 42 different countries, including 250 companies exhibiting for the first-time. Some 90 exhibitors came from Australia, Canada, China, India, Japan, Korea, New Zealand, Taiwan, and the United States—two-thirds of them from China and Taiwan alone.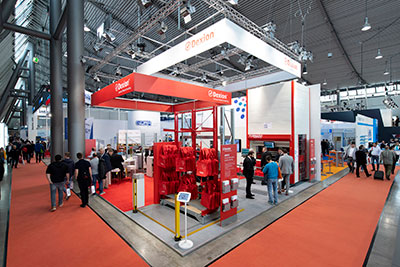 The visitor analysis compiled by the Swiss independent market research institute of Wissler & Partner, found that 42.7% of industry professionals who attended LogiMAT 2019 came with specific plans for investments.
"People come to LogiMAT because they mean business. The fact that we gained over 250 leads in 3 days proves that it's an event that not only attracts high numbers but also high quality visitors too. How much more successful can a Trade show be? For us, the value of LogiMAT grows every year. There is no alternative to LogiMAT in Stuttgart within Europe and for our industry. It is a MUST to be here," concluded Dagmar.
The 18th LogiMAT returns to Stuttgart from March 10 to 12, 2020.
About Dexion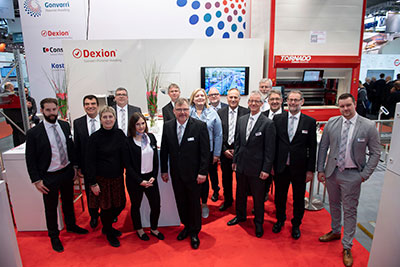 Dexion GmbH in Laubach became a member of Gonvarri Steel Services in January 2018, through its parent company Gonvarri Material Handling. Gonvarri Steel Services has a head office in Madrid and 43 factories worldwide in 19 countries. In 2017, Gonvarri Steel Services generated revenues of € 2.950 billion. Dexion is one of the leading providers of warehouse logistic solutions in Europe. From simple shelving systems to custom-designed warehouse solutions, dynamic, automated storage and retrieval systems, interior design and steel construction – and all from one single source.