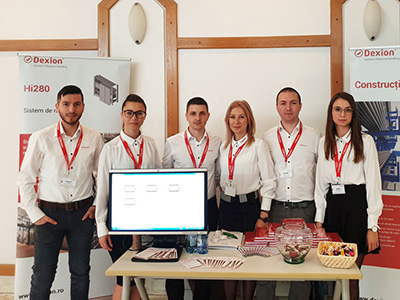 AFCO is an initiative designed to put together students and companies, to help the most gifted students from 10 faculties from Transilvania University get in touch with the local business environment, have their work gauged by professionals, learn what the companies need, what the companies are offering and arrange meetings for future internships and employment opportunities.
A Dexion team composed of the Group Product Manager, Product Development Engineers, Sales Support Center Engineers and Human Resources representatives came to meet the young visitors, learn about their projects, present Dexion and the internship and employment plans available for engineering students.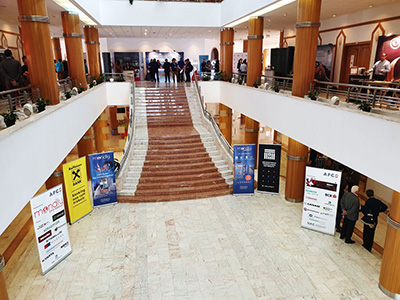 AFCO is a yearly event, organized in Transilvania University Aula by the University in partnership with local companies. The event was created for students in the final years (degree, masters, doctoral studies) and top younger students from Economics and Engineering Colleges.
Here they can present their work, see if it can be applied in the actual activity of companies and meet various company representatives. Top projects are rewarded but the main advantage in attending this event is the ability to contact local employers and connect with them, in view of further collaboration in the future.
"We chose representatives from our departments to give a glimpse to the students on what the Dexion team looks like, on what is expected of them and what we can provide them with. Our colleagues from HR also assisted us with the professional expertise and specific details", said Ciprian Imbrescu, Manager for the Sales Support Center Rasnov, a 50-people strong engineering team from Dexion Romania.