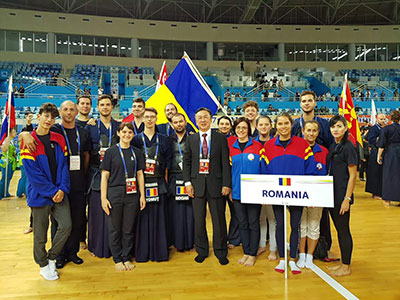 Kendo has created a tradition in Romania since the first club was established in 1990 and has continuously grown in popularity as more and more young Romanians rushed to follow the footsteps of the samurai, blending martial artistry, discipline and sports.
Brasov has traditionally been the home of several top performing kendo clubs in the country so Dexion only saw fitting to support this beautiful and often overlooked sport in helping its practitioners cross swords with the best in the world.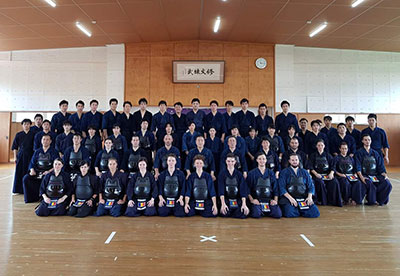 "In the previous years, those selected to represent Romania in international kendo competitions had to arrange all travel expenses from their own pockets, which put great pressure on the participants and barred many talented Romanian kendoka from entering. Dexion is one of the first companies to support the competitors' actions and we are hoping our example will be followed suit." Said Brian Howson, General Manager for Dexion.
During their stay in Asia our representatives were also invited, by Sakai-sensei, coach of the Romanian team, for a 3 day training session at the prestigious University of Tsukuba's kendo dojo. There they could train with top kendo practitioners from Japan, which helped them refine their skills.