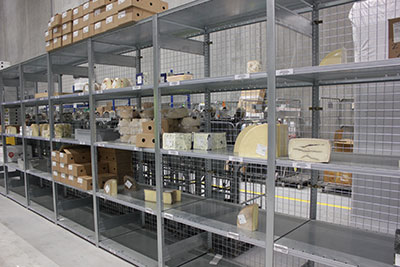 As a leading food industry supplier to canteens, restaurants and retail outlets throughout Denmark, they are experiencing phenomenal growth in sales, particularly in the Copenhagen area. With their reputation for fresh products and strong environmental credentials, they needed to expand their storage space without delay. Having failed to find an existing building big enough to cope with future expansion, they commissioned their own purpose built warehouse at Ishøj. Before it was even finished, they asked Constructor to get started on creating the right storage and sorting solution.
As Allan Thy, FoodService Warehouse Manager explains, a big part of this project's success is how Constructor has brought its longstanding expertise to bear. "We took over a building that wasn't ready, but Constructor ensured we became ready quickly, with a smooth, flexible and efficient approach to achieving great results in a tight timeframe."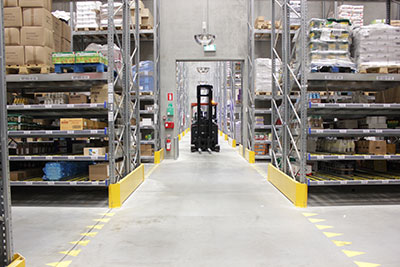 Constructor supplied and installed a comprehensive range of storage solutions to meet FoodService Danmark's specialist needs. This included standard pallet racking P90, palletflow, pickflow and standard Hi280 shelving – each allocated to support specialist storage functions such as chilled and frozen goods, and dry storage zones.
"We now have a superbly-equipped, future-proofed warehouse that saves considerable time by allowing more efficient picking" concluded Allan.

About FoodService Danmark
FoodService Danmark is a leading supplier to the food industry, differentiating with an emphasis on fresh products, strong environmental credentials and very high service standards. Around 55 trucks depart each day from the Ishøj warehouse on the outskirts of Copenhagen.