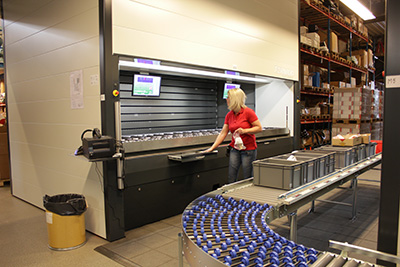 As Denmark's largest wholesaler of marine equipment and spare parts, Palby Marine are a company that truly understands the need for a storage solution that enables them to stock every item sailors and boat owners need. And to be able to retrieve and deliver that item fast.
Investing for the future
With over 10,000 lines in stock, they knew that automation of their storage system was vital. So back in 2009, they took the decision to invest in one of the most advanced storage and retrieval systems that was available. Discounting other systems, they chose the Constructor Tornado Automated Vertical Storage Machine.
This first order was for two of these ultra-quiet, computer-controlled storage and transfer lift systems. These use the goods-to-person principle which is ideal for storing small items as it cuts walking, waiting and search times. This not only boosts handling efficiency by up to 65%, but also increases floor space capacity by up to 70%.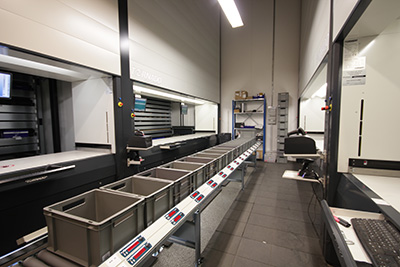 Their investment paid off and the company made subsequent purchases in 2011 and 2015. In 2016, they wanted to reorganize and introduce batch-picking to their operation. Impressed by the reliability and efficiency of the Tornado, they added a further two Tornado machines.
As Carsten Halling, Warehouse manager explained "When we started out with investing in machines, the aim was to end up having four machines. However, we are storing more small goods than expected, and at the same time we have achieved considerable benefits in terms of time and space saving, so now we actually plan to invest in more machines going forward."
Find out more about what the Constructor Tornado could do for you and your business.
Find out more information about this and watch the video here.