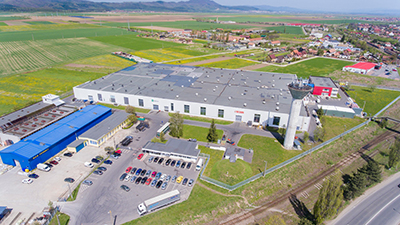 The activity in Romania started in 2006, when the production unit from Rasnov, near Brasov. An investment of 12 million euros was made for the factory measuring 12.500 square meters.
The production unit houses a series of modern equipment dedicated to the production of storage systems and accessories, including state-of-the-art slitting, painting and cold-rolling machines.
The plant also hosts the Group Sales Support Center. This department was established in 2010 to provide technical advice and support in the design of storage systems for the sales offices of the group.
With the help of this team, Dexion can quickly make diverse and complex offers for customers across Europe. By 2017, the Sales Support Center had made over 20,000 customer projects around the world.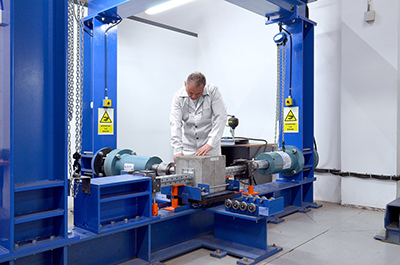 The Dexion Testing Laboratory, which conducts structural tests of new products, is also in Rasnov and is operated by specialist staff.
The company holds the most important certifications in the field: ISO 9001, ISO 14001, OHSAS 18001 and EN-1090-1.
In addition, the Dexion plant in Râşnov is a prominent member of the FEM European Materials Handling Federation, the most important governing bodies in the field of European regulation of storage logistics and rack safety.
In recent years, Dexion's product line has grown considerably, including Cantilever racks, mezzanine constructions, Pallet Shuttle, garment storage, lean manufacturing equipment and a wide range of storage accessories for added safety, ergonomics and to fulfil specific industry needs.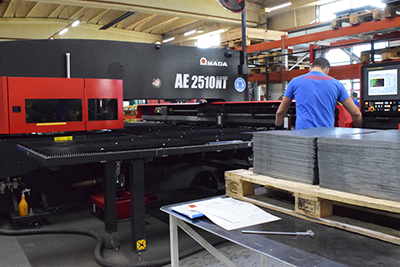 In 2017, Dexion launched two new production lines in its factory in Romania with new turret punches, welding and bending equipment, as well as a new paint line to cope with the increase in the number of orders, amounting to an investment of 1,5 Million Euros in the last two years.
Investments were also made in the training of the staff including 6 Sigma training.
The rigorous 6 Sigma training provides skills and techniques to work with a structured and data driven approach towards process improvement to help improve customer experience, lower costs, and improve quality.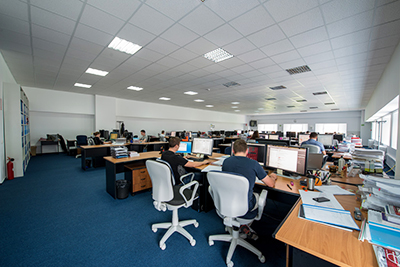 Last year also marked a series of firsts for Dexion, including a series of highly complex antiseismic projects and the first semi-automatic Pallet Shuttle system ever built in the Republic of Moldova.
"We are very satisfied with the results of our company in recent years. We have invested heavily in our manufacturing facility, training our employees and developing customer service and we are glad to see their positive reaction. We want to thank our clients because they have entrusted us with their logistics projects, "said Brian Howson, Administrator of Dexion Storage Solutions Romania.