The custom-made tool for Dexion products based on CET Configura encompasses 4 major functions:
The software can easily provide, optimised, storage solutions based on the customer's needs
Creates a 3D real time view of how the building containing the racking installation will look like and operate
Generates 2D technical views of the racking layout and different bay sections
Specifies the Bill of Material, easily highlighting all the containing parts of a project, including fitting and accessories.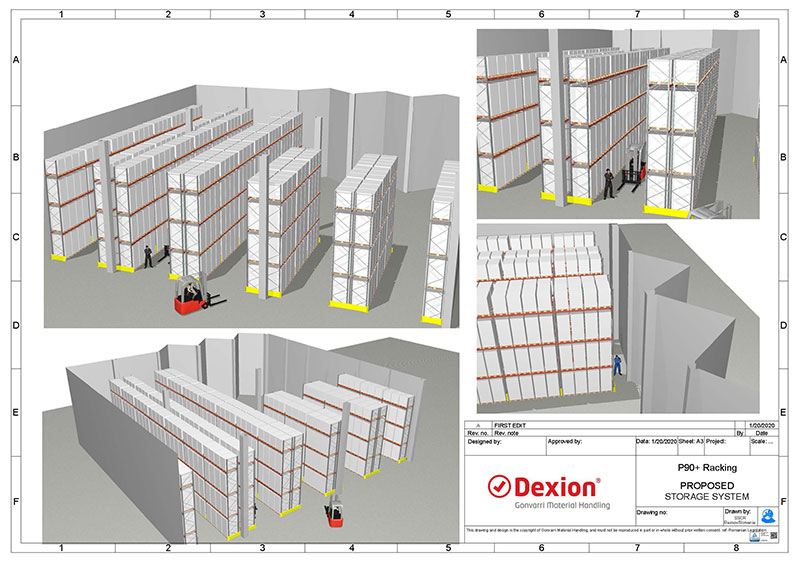 Apart from helping make quick, accurate and attractive quotes and project designs, CET Configura also works as an invaluable sales tool, helping the prospective customer visualise how the storage area will look like, once the Dexion products are chosen.
The main advantage of using this modern tool is that it decreases quotation lead time by 50%, allowing our dealers to provide quick response on urgent projects as well spend less time on each individual project and work on reaching out to new customers instead.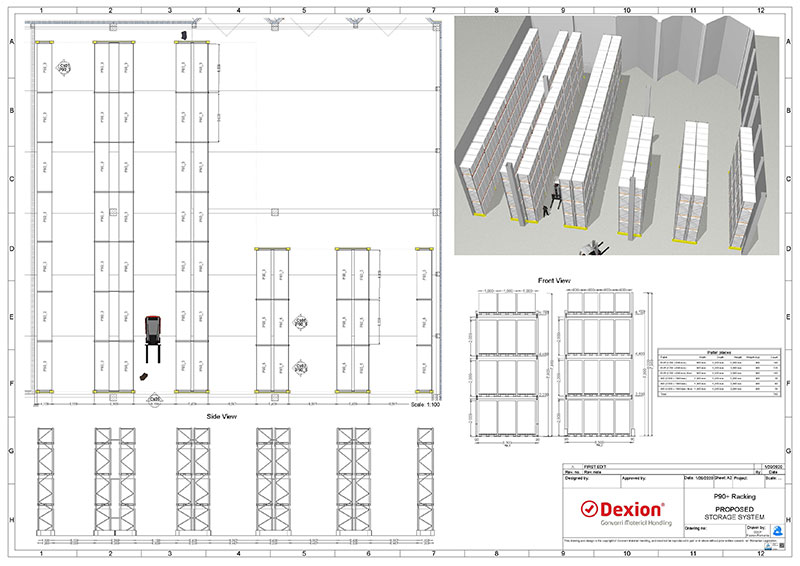 So far, Dexion dealers in Australia, Bulgaria, Canada, Croatia, France, Serbia and the United Arab Emirates have received access and dedicated training sessions and materials for this too, with several more countries scheduled to be covered in future training stages.