This year, Dexion invested heavily in top-of-the-range modern equipment to help provide its customers with the most advanced storage solutions. The new investments also allow the company to provide bespoke solutions to satisfy even the most unusual customer needs.
Safan Darley Bending Machine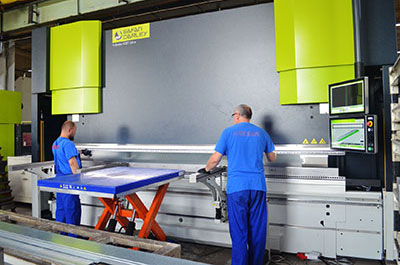 Dexion installed a state-of-the-art Safan Darley bending machine at its Rasnov-based factory. This large and powerful machine uses a force of 400 tonnes to bend metal sheet items up to 4200 mm in length and 8 mm thickness.
The Safan Darley is a modern machine, perfect for producing large and heavy duty, special or standard storage solutions that will enable Dexion to increase its scope in product development and special solutions.
HAAS VF10 Vertical Machining Centre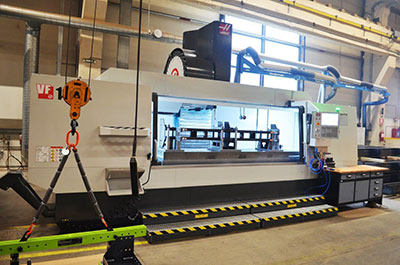 The large and powerful HAAS VF10 vertical machining centre was imported from the well-known California-based manufacturer, HAAS, and represents a state-of-the-art model in its field.
Purchasing this new machine is a further step in Dexion's efforts to best serve its customers and is part of its strategic Capital Investment Program. This new milling machine enables Dexion to further widen its product range, reduce lead time and helps the company to continue to grow.
Prima Power Platino Fiber Evo Laser Cutting Machine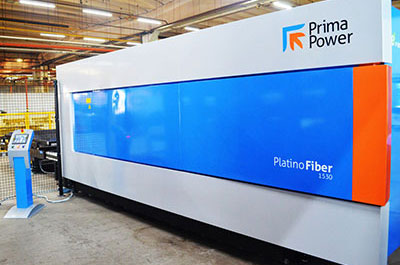 The modern Prima Power Platino Fiber Evo 15030 Laser cutter that can cut steel of up to 20mm thickness and steel sheets of up to 1500 x 3000 mm in size.
Until now Dexion had to externalize its Laser Cutting tasks. With the new investment the company can do its own laser-based operations and can provide greater throughput, better quality control, customised solutions and ultimately better prices for its customer's specific needs.
This new addition to the Romanian-based manufacturing facility will bring additional possibilities for developing new and improved products to best suit the customers' needs.
New AutoWelder helps Dexion provide the best of both worlds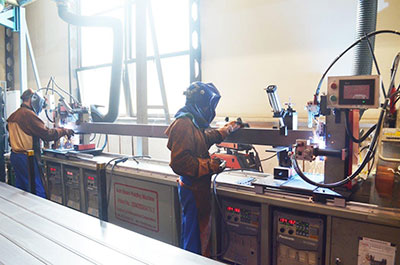 Dexion acquired a state of the art AutoWelder to provide quick and standardized welding for its storage products.
This new machine will work alongside Dexion's existing manual welding lines. This ensures the company's ability to provide both quick, standardized welding for large batches of products using the AutoWelder and the flexibility to quickly deliver smaller batches or special products using the manual welding lines.