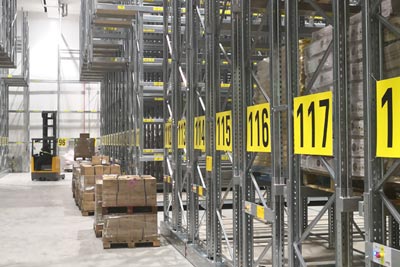 The market for Cold storage in the Philippines is growing quickly, and the company is expanding their warehouse space across the country to accommodate this.
Big Blue Logistics are currently working on the build of their 6th warehouse, which is due to be operational in September 2019. They believe in quality, which is one of the reasons they chose to use Dexion for supplying their storage solution.
They knew they wanted a system that would help them maintain the quality of service that has become the company's watchword, but they didn't want to pay over the odds for it.
They also are very aware of the huge amount of waste that can be generated when old systems are just discarded, so they were open to the idea of exploring the pre-owned market, as long as the quality was right.
On the move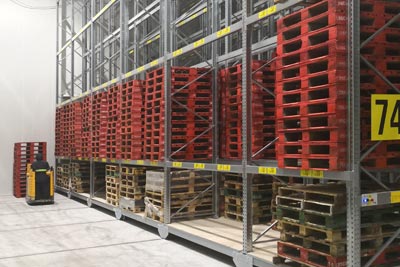 When they were told about an existing system that was almost exactly what they were looking for, they were keen to find out more.
The system on offer was 20 years old, had been unused for three years and would need disassembling. It was also thousands of miles away in Germany. Yet such is the reputation for Dexion products, Big Blue was confident that they were doing the right thing in shipping the entire MOVO Mobile Racking system to give it a new life in Cebu.
Not only is this a superb example of recycling that makes sense, it also provided proof to Big Blue that the Dexion MOVO Mobile Racking system was the right choice. It is now being installed in the company's other warehouses.
Find out more about this installation and watch the video here.