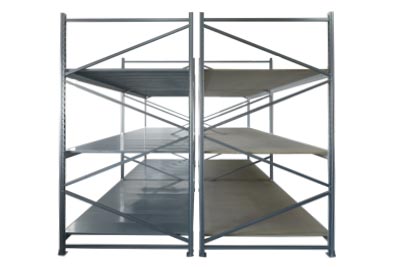 By bringing the production of LS3 to our own European factories, we also have greater control over production, quality and consistency. Our dedicated in-house quality control centre regularly subjects components to stringent quality control tests using state of the art technology and highly trained technicians.
"Longspan shelving provides the ideal solution for businesses which don't want or need the additional expense and excess capacity provided by a pallet racking system, but for which more standardised, short span shelving is simply not suitable for their product profiles and pick operation," said Mark Cummings, Sales Director for Constructor Group.
Production control and consistency for LS2 has always been a priority, but by producing it in Europe, in our own factories, as opposed to in the Far East via our external suppliers, we can have even more confidence.
Businesses needing to store long or bulky items can be up and running more quickly thanks to the evolution of our Longspan shelving.
Although engineered differently, LS3 still has all the key benefits of LS2 that customers have enjoyed: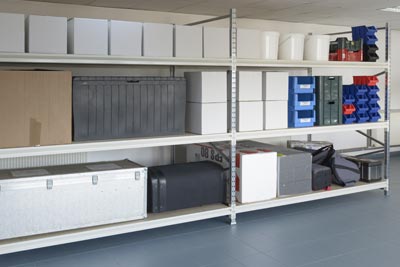 Strong, durable and versatile
High storage density with minimal lost space, ensuring efficient storage for large or awkward items
Long beam lengths for optimal flexibility and fit
Front and rear access ensuring stock can be changed quickly and simply
Cost effectiveness, as longer beams require fewer frames
Easy to assemble, adjust and expand, ensuring complete flexibility to follow market changes
Stepped beams as standard, providing maximum vertical clearance, with minimal risk of snagging
Large selection of accessories, including dividers, mesh shelves and tubular beams, tailoring the system to operational needs.
On top of that, LS2 has been an extremely popular and reliable product for our customers but one disadvantage was the lead time. By moving manufacture of the new LS3 to Europe, this is vastly reduced.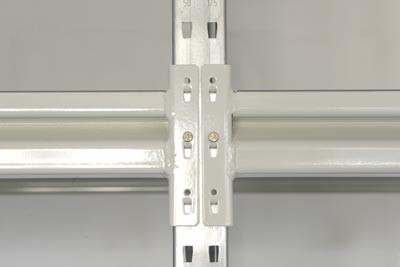 Also, relocating production to Europe means we can carry greater stock levels, so we will be able to fulfil smaller orders immediately, with larger orders being placed on reduced lead times with the factory.
Mark added: "LS3 is the ideal solution for customers needing to store anything from heavy loads, boxes and cartons, to tubes or wires, and where goods are manually loaded. LS3 is suitable for many and varied locations; with complete flexibility to adjust with product profile changes."
LS2 will now gradually be phased out, but we will continue to ensure customers who have invested in this product have ongoing support.
Why choose longspan shelving
With a conventional shelving system, space can be lost if goods do not fit exactly, especially if they are larger or oddly shaped. Longspan shelving is the ideal solution for storing manually loaded, bulky or long items.
Beams can be up to 3m long, with the option for chipboard or steel shelving.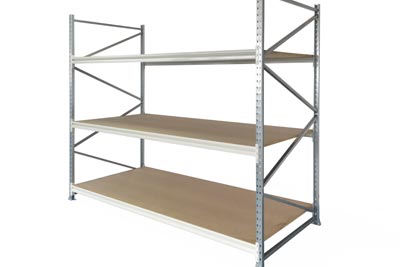 The open frame design means shelving can be loaded from the front and back, optimising access and reducing the amount of lost space.
The frames are braced and bolted for strength, ensuring reliability, while the foot and levelling plates mean the system can be adapted to uneven surfaces.
With fully adjustable beams, LS3 accommodates future product changes, providing additional flexibility and peace of mind.
The system can be easily dismantled, reinstalled and adjusted; a key requirement to service the needs of your market. Its ability to move and grow in line with customers' needs provides both reduced lifetime costs and higher return on investment.
For more information about LS3, (or details of ongoing support for LS2), please get in touch with the team.